If there's any certainty in the process industry, it's that every few years technicians will spend a considerable amount of time preparing to take refinery units out of service for a scheduled maintenance.
A digital change management system with standardized processes ensures proper capturing and managing of the changes in the turnaround scope, cost, and schedule. This reduces the risk of turnaround overruns and delays that may arise due to the unplanned work.
The other side of the coin
Turnarounds (TAR) or shutdowns (SD) are costly projects, not only because of the millions of euros companies lose for each day without production, but also due to the costs, such as labor, tools, cranes and materials. TAR is becoming bigger and bigger, especially in Europe with all ''aging assets''.
A perfectly executed TAR will be costly enough by itself. Unfortunately, nearly every TAR involves cost or schedule overruns. Critical refinery units could be offline for several extra weeks, which comes with extra costs and even extra production losses. The outcomes can be disastrous if the company is not able to respond to the potential issues timely, which makes scope management one the most challenging task during TAR execution.
Many oil and gas companies track scope information the old-fashioned way: they plug it into a spreadsheet, paper forms and standalone tools. However, the traditional tools used to manage turnarounds don't provide the visibility and efficiency needed for scope management.
The undeniable need for digital field change management in shutdowns & turnarounds
Field changes have a significant impact on cost and schedule during shutdowns and turnarounds. From a small change like an extra valve overhaul to a very large one such as unexpected damage to a column, all field changes should be labelled and reported.
This is challenging for most companies, even more, when all should be processed with paper. Paper forms get lost, it takes ages to get all signatures or it is impossible to decipher the handwriting. 1000+ scope changes are not uncommon in large TAR's, which is quite a lot to manage with spreadsheets, paper forms or standalone tools.
Since the changes in a turnaround are inevitable, the best way to reduce their negative impact is to have a dedicated system of handling the changes in the turnaround efficiently.
Embracing the digital technology
Can you finalize your TAR, when multiple paper forms are still lying all around the office?
Cleopatra Enterprise's Field Change Management App, for both computers and mobile devices, replaces the need to use physical paper forms or spreadsheets to track field changes. This imparts speedy and effortless accuracy to the field change management, leading to major time saving, therefore cost-saving. It shouldn't take weeks to come up with a number for a scope change or to decide that the change is not valid as it was agreed upon in the contract.
A digital and well-structured field change management process is key in managing and controlling shutdowns and turnarounds. Using a certain process can provide companies with the ability to manage and steer TAs into a certain direction and thus stay in control of the costs and schedule. Even with 1000+ scope changes, it should be possible to stay in control.
---
Turnaround Field Change Management
Cleopatra Enterprise Software
Control scope changes and change orders coming from many sources during STO execution.
Learn More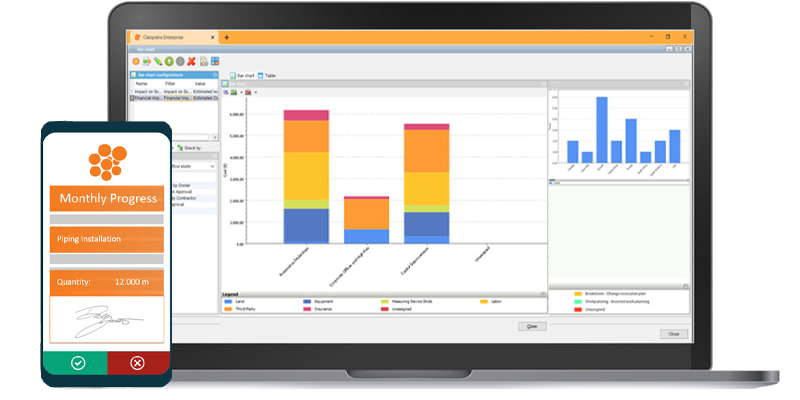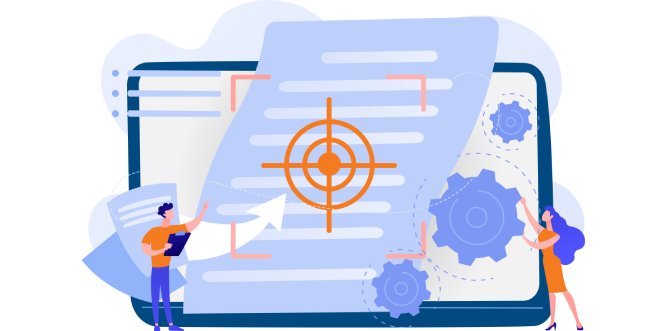 Scope Management Fundamentals
SHORT COURSE
During this course, the instructors provide you with the tools and strategies to become more proficient in scope management. You'll explore a few Cleopatra Enterprise features that can improve your scope management process.
Watch Short Course